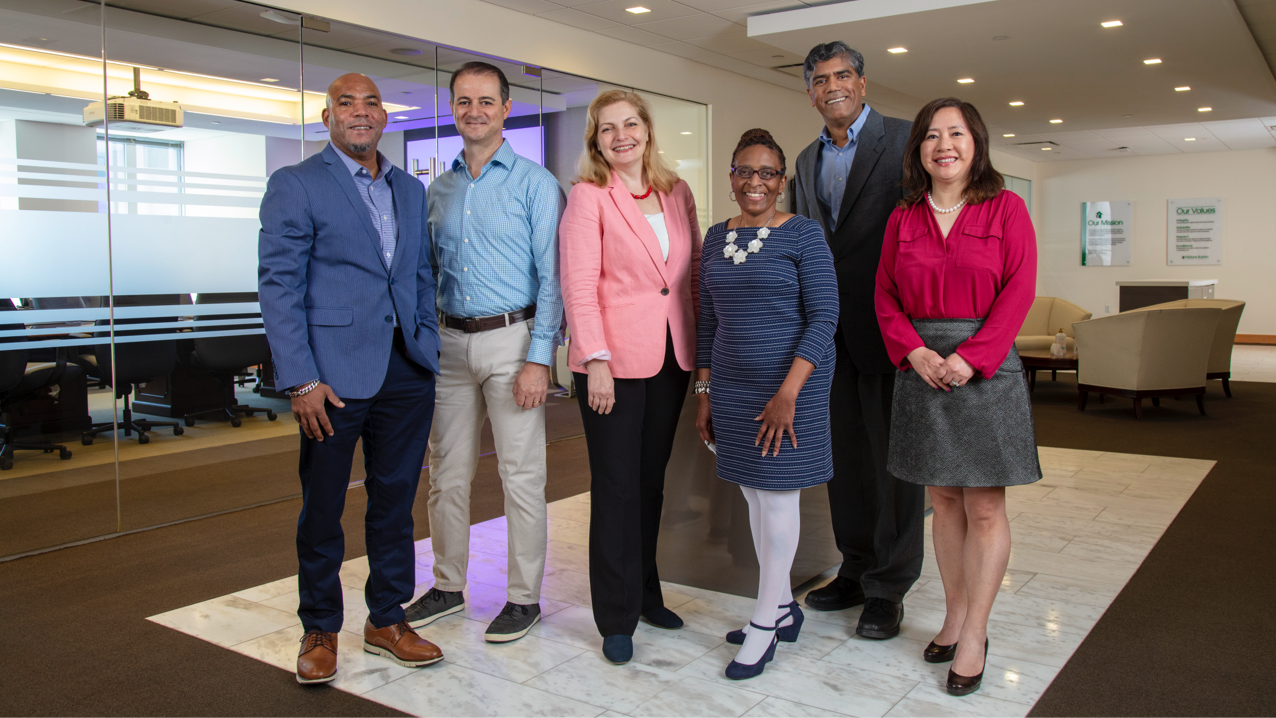 Inclusion Council Mission
Established in 2018, our Inclusion Council is an active group comprised of 11 employees who represent different functions, roles, experiences, genders, ethnicities, and ages.
The council hosts events and educational workshops to help us build and sustain a more inclusive workplace and contribute to our overall success. It also engages leadership and all employees to effect change. The group's mission is shared below.

At FHLBank Boston, we strive to be inclusive and to respect and embrace all dimensions of diversity. We believe we all have a responsibility to foster an inclusive environment where our workforce, members, suppliers and business partners are valued as contributors to our mission of expanding and strengthening the New England economy.
Workforce, Board, and Governance: We endeavor to attract, develop, and retain diverse individuals with various talents, backgrounds, and perspectives.
Members and Their Communities: We accomplish our organization's unique mission by partnering with our members to support the diverse needs of the New England communities they serve.
Suppliers and Business Partners: We strengthen our relationships in the marketplace by providing opportunities and access to diverse vendors and counterparties.