"On a day-to-day basis, my team interacts with different members faced with a variety of balance sheet challenges. Playing an active part in helping our members effectively utilize their membership to make informed decisions is what we do best."

Dan Redmond

Vice President, Member Funding Desk Manager

​Dan Redmond
​Vice President, Member Funding Desk Manager
As Member Funding Desk Manager, Dan directs the day-to-day operations, including the administration of member advance requests and the promotion of credit products. He and his team serve as a technical resource for members, helping them with their changing liquidity, interest-rate risk management and community investment needs, often working with members to provide them with competitively priced and effectively structured credit.
Dan has been with the Member Services division since he joined FHLBank Boston in 1997. He acquired his expertise working for large locally chartered institutions and uses this experience and knowledge to educate members on funding and interest-rate risk management. He is often a host for member webinars, providing economic and market updates.
Dan graduated with an MBA degree from the Van Loan School of Graduate Studies at Endicott College and holds a Bachelor of Science in business administration from the Wallace E. Carroll School of Management at Boston College.
Dan enjoys a very active life with his wife Janine and two children, Regan and Trey. You'll often find him hiking, biking, or spending most weekends supporting his children's sporting endeavors.
​Our team is here to help you achieve your funding goals and elevate your strategies.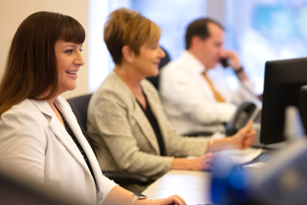 ​Find an advance for your business needs:
​What is your funding goal?