"Our goal is to ensure that members gain a solid understanding of all the solutions that FHLBank Boston has to offer. Additionally, we strive to show how those solutions can be best applied given certain conditions in the markets and, most importantly, the specific characteristics of their unique balance sheet and business model."
Andrew Paolillo
Vice President, Director of Member Strategies + Solutions
​Andrew Paolillo
​Vice President, Director of Member Strategies + Solutions
As director of member strategies + solutions, Andrew leads the strategies team in creating and communicating customized funding strategies for members. Andrew has experience as a portfolio manager, trader, and analyst, and is well-versed in developing asset-liability management (ALCO) strategies tailored to financial institutions' needs.
Passionate about understanding member balance sheets and identifying the solutions that can help them effectively manage return and risk, Andrew is a frequent contributor to the Strategies + Insights section of our website.
Andrew holds the Chartered Financial Analyst designation and received a Bachelor of Science in business administration with a concentration in finance and marketing from Fordham University.
When Andrew is not reading call reports, he enjoys spending time with his wife and two kids, cooking, and playing golf.
Our team is here to help you achieve your funding goals and elevate your strategies.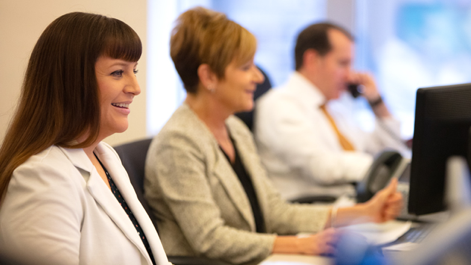 Find an advance for your business needs:
​​​What is your funding goal?