"Just like people, our member financial institutions come in all shapes, sizes, and perspectives. My job allows me to appreciate these differences, notice their nuances, and how they have changed from one year to the next. This allows me to recommend unique combinations of products and services to meet their specific asset-liability needs."
Maria Nichols
Vice President, Relationship Manager
Maria Nichols
Vice President, Relationship Manager
Maria manages the relationships of more than 150 member institutions in the New England area, including Housing Finance Agencies and Community Development Financial Institutions. The members range in asset size from $45 million to $10 billion— from as far north as Madawaska, Maine, to as far south as Westerly, Rhode Island.
With her proficiency in the Bank's credit offering programs, Maria bridges the gap between the products and services we offer and the needs of her customers.
Maria began her career in banking and finance as a mortgage loan originator with Citizens Bank followed by Rockland Trust Company. At Rockland Trust she was promoted to commercial loan officer. She joined FHLBank Boston in 2007.
Maria volunteered to be an inaugural co-chair of our Inclusion Council, which has worked to educate and engage our employees about diversity and inclusion.

She earned an MBA from Babson College and a Bachelor of Arts in economics from the Universidad Nacional Pedro Henríquez Ureña. Additionally, she attended the ABA Stonier Graduate School of Banking and is currently a Capstone Advisor for the school.
A native of the Dominican Republic, Maria is fluent in Spanish and lives in Plymouth, Massachusetts, with her husband Nat. She loves to cook and hike the Plymouth woods. She volunteers at a kitchen that serves the homeless and is affiliated with her local church.
Our team is here to help you achieve your funding goals and elevate your strategies.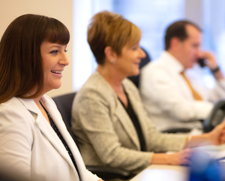 Find an advance for your business needs:
​What is your funding goal?