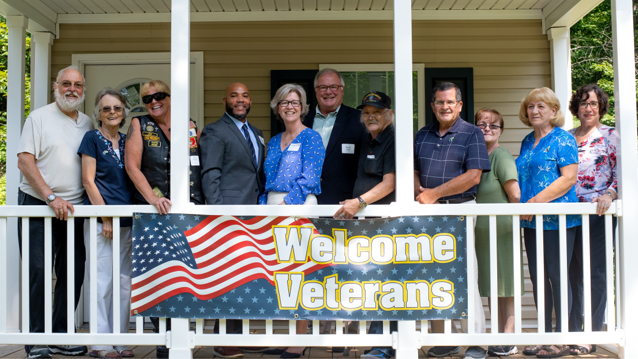 Investing in Diversity
While our efforts to draw and retain a diverse workforce and supplier base are critical, FHLBank Boston recognizes that diversity and inclusion are important in other aspects of our business.
Capital Markets, Community Investment.
Our Treasury team continues to engage with diverse firms to invest with and sell securities to.
At the same time, our Housing + Community Investment team administers programs like Jobs for New England, which provides members with below market-rate financing to support small businesses owned by women, minorities, or veterans. In fact, Jobs for New England has provided nearly $60 million in advances to members to provide low-cost financing to minority and women-owned businesses since the program's inception in 2016.
Additionally, the Housing + Community Investment team incorporated diversity and inclusion planning into our 2020 Targeted Community Lending Plan and maintains relationships with industry sector partners that back diverse populations, including the Trade Partnership Series with Suffolk Construction, Urban Land Institute's Pathways to Inclusion Initiative, and Builders of Color Minority Developer Financing Forum.
​Our Commitment to Website Accessibility
FHLBank Boston dedicated significant resources to provide a web experience that meets the needs of as many visitors as possible. Our team will continue to incorporate design practices and techniques to ensure access to the largest audience, regardless of a website visitor's ability.
We proudly partnered with Perkins Access, a division of Perkins School for the Blind, to provide inclusive design reviews, role-based training, expert and user reviews, accessibility audits, and remediation and retesting of fhlbboston.com.
The World Wide Web Consortium Web Content Accessibility Guidelines (W3C WCAG) are the common guidelines and standards used by developers of accessible websites. FHLBank Boston is committed to conforming to level AA of the W3C Web Content Accessibility Guidelines 2.1. These guidelines explain how to make web content more accessible for people with disabilities.