"I enjoy interacting with our members, and I'm quite comfortable working with members of all levels. Over the years, I've developed strong relationships with many of our active members. Throughout the year, I look forward to participating in member visits. It's nice to put a name with a face!"
Elisa Rindini
Member Funding Specialist
Elisa Rindini
Member Funding Specialist
A member funding specialist, Elisa (Lisa) joined FHLBank Boston in 1990. Prior to her current role, Lisa worked in bank operations/customer service for 30 years and was an integral member of the team that transformed Online Banking for members, ensuring product accuracy and ease of use.
Lisa enjoys flower gardening and growing her own vegetables. When she's not in the office, Lisa can be found experimenting with different cuisines and sharing meals with family and friends. She loves the outdoors and favors vacation spots that allow her to get out and explore nature.
Our team is here to help you achieve your funding goals and elevate your strategies.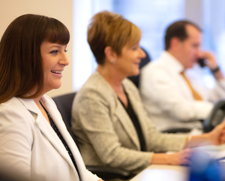 Find an advance for your business needs:
​What is your funding goal?