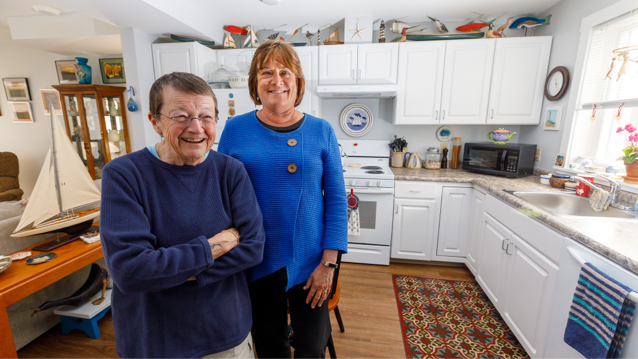 AHP Next Steps Webinar
This webinar is designed for both members and sponsors with new 2021 Affordable Housing (AHP) awards and for those initiatives which have not yet drawn any AHP funds.
Register
The webinar will provide a useful overview of the AHP and best practices for members and sponsors and the rights and responsibilities of each of the partners so that you will be able to use the AHP most effectively.

We will discuss the regulatory requirements, how to secure the AHP subsidy funds to the initiative, and the online disbursement and monitoring processes.

Sponsors, please include your:
development consultants,
property managers, or
any other development team member.
Your attendance is strongly encouraged. Housing and Community Investment staff at FHLBank Boston will also be reaching out to new awardees and our existing portfolio. We are looking forward to working with you to meet your community's housing needs.
Attendance is Limited
Tuesday, January 25, 2022
9:30 a.m. - 10:30 a.m.
No Charge
Registration deadline: January 24, 2022
​Questions? Please contact Paulette Vass.
Register